Merlot

---
---

Merlot is currently the world's most popular red wine. This is due, primarily to its fresh fruity appeal. The wine expresses the red fruit flavors of cherry, plum and currants.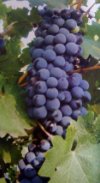 This grape is capable of producing wines which are full-bodied with medium to heavy tannins. The most popular varieties however, are the softer more fruit forward style. This grape variety is easier to grow and bring to ripeness than the cabernet sauvignon , making this grape a better option when climate conditions are borderline.


France - where it is the 4th most widely planted grape. In the Bordeaux regions of Pomerol and St. Emilion the wines are refined and elegant with heavy complexity, intense fruit and ripe tannins. To truly appreciate the full flavors of this wine special red wine glasses are recommended. Wines from this region are capable of aging for many years and can sell for prices well over $300.00 a bottle.


California - common areas are the Napa Valley and Alexander Valley. The wines produced from this grape in these areas are typically light, fresh and fruity in style. They generally have heavy cherry fruit flavors. In the United States, it is a popular grape grown in Washington State and Long Island New York as well.

Italy, Argentina and Chile - are also producing this wine varietal. It is the 5th most important grape planted in Italy. In several regions of Italy, it must be incorporated into all wines bearing the label (DOC), Denominazione di Origine Controllata.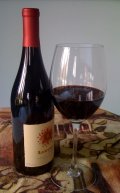 Food and Merlot Wine Pairing:

*Light-Bodied - can be served as an Apertifs (a drink served as an appetizer), due to it's fruity style with a harder cheese such as Parmesan Reggiano.


*Medium-Bodied - pairs well with meals of chicken and duck.


*Full-Bodied - complements a meal of steak, lamb or grilled barbeque meats.