Napa Valley Red Wine
Experience The Best

---
---
Napa Valley red wine from California is rapidly becoming a world leader in red wine. I am so excited to write this page and share my knowledge and experiences of this phenomenal area.


My first visit to Napa was in 2005. Although I was always intrigued with red wine this trip opened my eyes to the beauty of the California wine experience.
The area is  filled with quaint restaurants and mom and pop wineries that are truly unique and the Napa Valley red wine is extraordinary.

We traveled together in a small group which made sightseeing much easier to coordinate. I have returned to Napa many times since but this trip was with out a doubt the most memorable. I will share with you the highlights of my trip. Perhaps you might find something of interest and add it to your future itinerary when visiting the Napa Valley area. Click here to share your memories of Napa Valley.
Napa Valley Map and Key Red Wine Regions: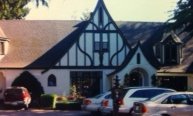 We flew into the San Francisco area and rented a car. The drive to Napa was quite beautiful and about 2 hours long. We stayed at a bed and breakfast called the Candelight Inn which was very convenient to all the sightseeing and wine tasting rooms and vineyards that we had planned to visit.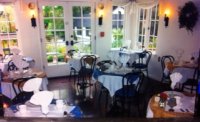 The bedrooms were so unique and beautifully decorated and the breakfasts were very delicious and served in the most beautiful sun room. A great start to each day. I highly recommend a stay here.


We hired a chauffeured SUV to take us around the first day. He was very reasonably priced especially when you consider that the cost was split between the 4 people.

Also, many of the chauffeurs have deals worked out with the wineries so that the tasting fees are waved if they bring you. This can literally save you over $100 or more depending on how many wineries you plan on visiting. I can't tell you how much more relaxing and worry free it was to have someone who knows the area and all the small unknown vineyards to show you around. This was the best investment of the whole trip.


We visited the following Vineyards:


Artesa Winery

Sterling Vineyards

Robert Mondavi

Beaulieu Vineyard

Grgich Hills

Benessere Vineyards

Goosecross Cellars

Back to Red Wine Passion